Crypto Signal Masters was founded by Ted of Ted Gets Bread – Million Dollar Journey, initially so he himself could utilize his own specially curated cryptocurrency signals and data to his own advantage to make profitable trades. He quickly realized that he could expand the reach of his project to be used as a versatile research tool for crypto traders just like him.
After releasing the group to the public, CSM is expanding towards also providing educational content, tutorials, and other information to help people make better informed trading decisions, and understand the market better. The group also currently provides institutional research from big investment banks and crypto whales that is instrumental towards understanding current sentiment of large investors.
CSM has now reached more than 500 members taking advantage of the resources on the platform as of January 2022, and membership increases every day.
Tools currently available to CSM members include the following:
Instant Crypto Trend Signals In the Intraday, including RSI #
Wide Crypto Trend Signals and Daily Recap Charts #
You can use these graphs to help identify the current general trend. (downtrending, uptrending, or horizontally trending) in a Wide perspective. This helps you stay away from Intraday trades on certain Cryptos if you can identify that they're downtrending/horizontally trading in the Wide Scale.
Fear and Greed Index Updates #
This provides insight into the general market sentiment. Greed : Causes traders to hold for too long. Fear : Causes traders to sell too soon.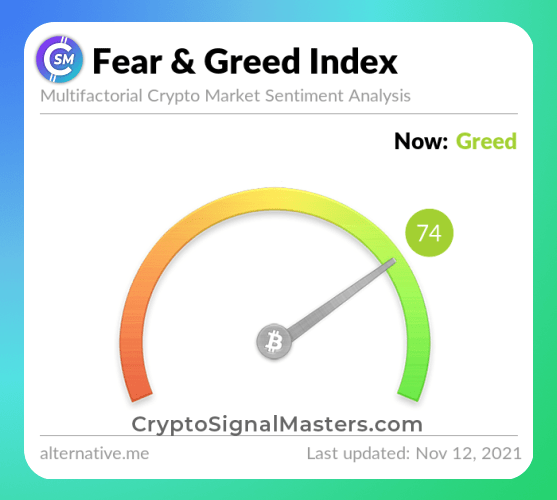 Market Dominance Heatmaps #
This provides insight to the price changes in the market, which cryptos are out-performing others, and which cryptos have the biggest market cap currently.